i-CBP | Ti INTEGRATED CUSTOMER BUSINESS PLANNING SOLUTION
Trade Intelligence services are designed to inform the manufacturers' annual company business planning process – from retail trends forecasting and future-proofing company strategy, to retail customer business planning and alignment at key account level.
Independent Trade Forum
COMING SOON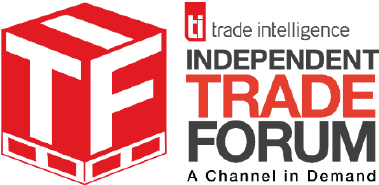 Grow your business in the Independent Trade
The ITF has become a pivotal event on the South African annual consumer goods industry calendar, providing a unique platform for suppliers to hear directly from South Africa's leading wholesalers, independent retailers and route-to-market operators. The forum provides practical insights and opportunities for you to align your commercial and marketing plans with those of your trading partners.
Book now
---
A conversation with
Louis Greeff
Elite Star Trading Africa
Face-to-face interviews with industry leaders
CLIENT FEEDBACK
"Best industry training in the market. A logical approach to retailers in South Africa."

---

Demand Planning and Strategy Manager

"Very impressed. Very insightful and relevant to my current position."

---

Trade Development Manager

"Excellent presentation taking theory to practical, really appreciated the international examples."

---

Key Account Manager

"Best industry training in the market. A logical approach to retailers in South Africa."

---

Demand Planning and Strategy Manager

"Great course, giving us all time to take a step back and see where we are at as a business and plan our way forward with our customers."

---

Key Account Manager | Premier FMCG

"A clear 'situation-analysis' of our Customers' current and expected trading reality and the implications for our business."

---

Customer Executive

"This programme has given me a practical, simple template that I understand. I came out with a working tool which doesn't just sit on my shelf."

---

Account Manager | Adcock Ingram

"Excellent presentation taking theory to practical, really appreciated the international examples."

---

Key Account Manager | Premier FMCG

"Great course, giving us all time to take a step back and see where we are at as a business and plan our way forward with our customers."

---

Key Account Manager | Premier FMCG

"My shelves are not elastic. I need suppliers who think not only about their brands, but about the growth and profitability of my category when they bring me new products."

---

Merchandise Executive – Grocery Retailer

"Great workshop! Hope we have a follow up during the year so we can sink our teeth into this area more."

---

- Brand Manager – RCL FOODS

"Valuable learning about our retailers- they are the gatekeeper to our shopper."

---

- Marketing Director – FMCG Manufacturer

"An informative, educational and fun workshop. Workshop gave a number of different views and also brought high quality information. Very well facilitated and conversation guided and probed."

---

- Divisional Sales Manager

"Great interaction with group. Excellent insights"

---

- Operational Intelligence Manager

"The briefing gave my team invaluable insights into the context in which we are building our business, brand, shopper, supply chain and customer plans"

---

CEO, major manufacturer

"Excellent insights into our key trading partners. Well presented with great subject knowledge."

---

Customer Executive

"Our mission is to show up as a customer-centric business in the eyes of our retail customers – the briefing helped me to understand what this means in the current and future environment."

---

- Sales Director

"Excellent presentation taking theory to practical reality"

---

Key Account Manager

"The programme has given me a practical, simple template that I understand. I came out with a working tool which doesn't just sit on my shelf."

---

Key Account Manager

"Enjoyed the margins and calculation of profits."

---

Regional Manager